Our Patient's Testimonials about Acupuncture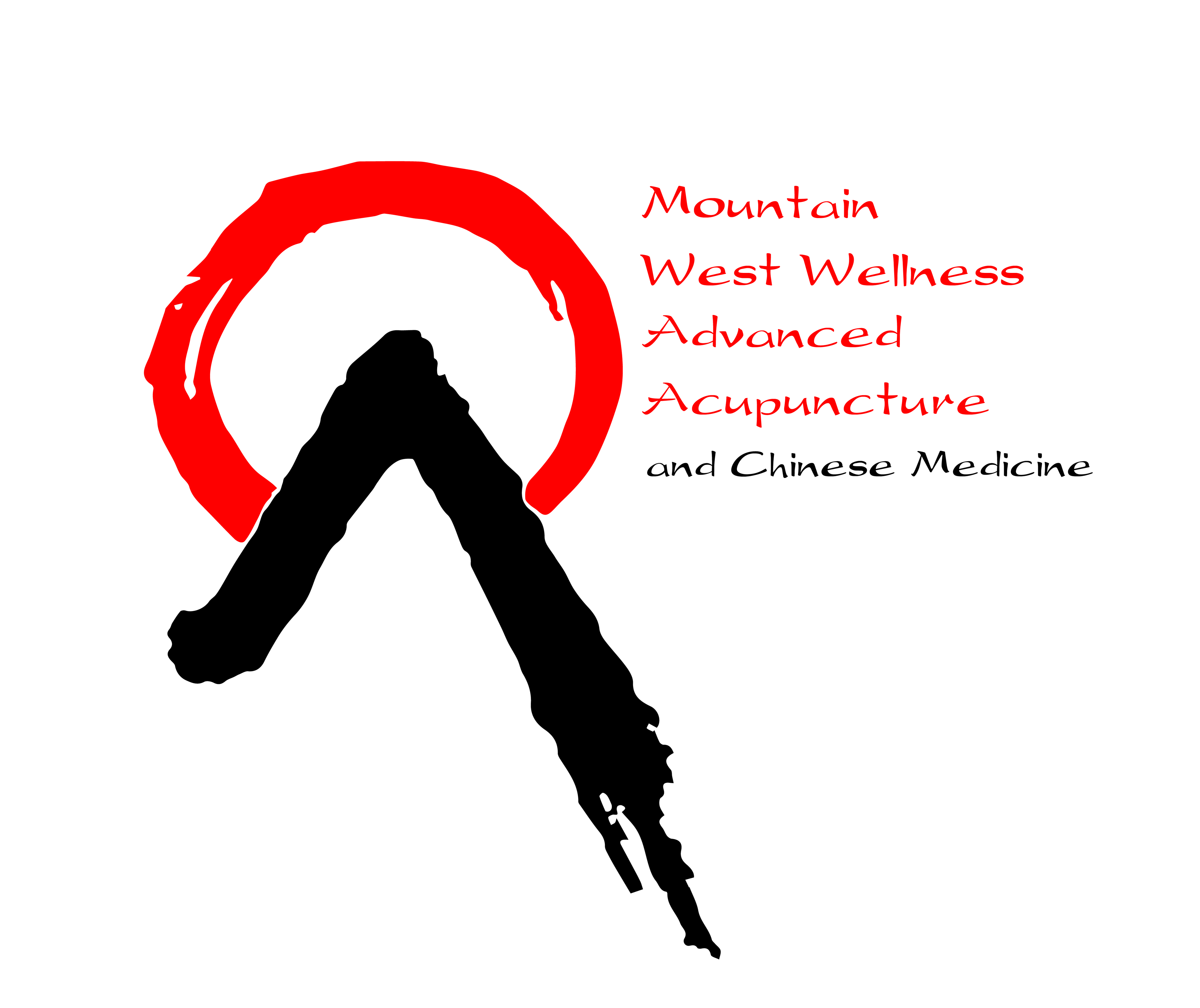 The best research that can be seen about Dr. Jack's results using acupuncture, Chinese medicine is in what satisfied and healed patients have to say. The following are just a few of our patient's testimonials about their acupuncture experiences at our clinic.


"When I first went to Mountain West Wellness Acupuncture I was skeptical. By the time I had received only 2 acupuncture treatments I was not only a believer in the benefits of acupuncture but a strong advocate for it! Jack Schaefer MAcOM Lac has without a doubt been instrumental in my healing processes. I have benefited from acupuncture and TCM treatments for muscle injuries, metabolism issues, pre and post op assistance and general preventative maintenance!  I would recommend everyone give acupuncture and TCM a try at Mountain West Wellness, you have nothing to lose and everything to gain." - MM, Berthoud

I can't say enough good things about Jack and Mountain West Wellness! I have had a lot of acupuncture over the years and never have I had a more caring, compassionate, educated, and dedicated practitioner. Jack's knowledge of Chinese Medicine is vast. His undivided attention to his patient makes one feel completely safe. His approach to addressing issues in the entire body/mind/spirit, in a way that Western Medicine usually does not, takes the whole person into account. Don't be afraid of needles! They are tiny and very non- threatening. Aside from the healing work that is going on from one session to the next, I look forward to his sessions for the complete relaxation and peaceful state they put me in. It's like a great meditation. Just go. - SC

The herbs I get from Jack consistently offer me Immediate relief from really challenging physical symptoms. I'm so grateful for this medicine and directly impactful support for living my best life! - MJ, Boulder

"My wife and I love going to Jack...he is skilled, compassionate, centered and extremely helpful.  We trust him as a practitioner and as a person.  He has assisted us both with a variety of health concerns.  We very highly recommend him!" - Mark, Longmont

I've been seeing Jack for a few months now and have seen a marked improvement in my overall health and well being. I have more energy and overall feel better. Jack makes you feel welcome and cared for. I would recommend him to anyone looking for an excellent acupuncture practitioner. - KV, Boulder

"I so much appreciate Mountain Wellness of Boulder and Jack Schaefer, LAc.  Over the years he has "saved" me from acute lung congestion, intestinal and metabolic distresses, at a point when other options just weren't effective.  These days I enjoy great health largely due to the inspiration of Chinese based medicine and the energy practices of QiGong - all of which found their start in my successful energetic healing responses to Accupuncture.  His combination of knowledge, skill and compassion are rare and precious.  I more than highly recommend him to others!" - ML, Boulder

First saw Jack 5 years ago when I had a knee injury that would swell to the size of a cantaloupe. Within a few months he had it better and I've had no problem since. I run and hike without issue. He has treated me during times of stress, for bursidious of the elbow and to balance during times of viral infection, always with good success. Was always sceptical of acupuncture, Jack has made me a believer with tangible results. - JK, Boulder

"My experience has been life changing at Mountain West Wellness. I met Jack a few years before through a Qi Gong demonstration he was offering. He was very kind, generous and caring. My slight fear of needles kept me away from seeing him for acupuncture. I finally broke down and tried it at a benefit he was doing for the flood victims here in Boulder. It wasn't at all what I thought it would be and liked the way I felt afterwards. Then a year later frustrated with a medical condition I had been plagued with for years (and had seen several medical doctors for) I decided to see if MWW and acupuncture could help me. I saw a change after one session.... My condition was "fixed" (for lack of a better word) in 4 sessions. While chatting with Jack I mentioned some other nuances that I had experienced unrelated to my condition and he tweaked my session and took care of those as well. I am glad I put aside my fears and gave them a try because it reduced my stress levels and truly made a change in my day to day enjoyment of life." - DG, Boulder
 "My symptoms went away overnight!" - TG, Broomfield

"I have had great results and relief from pain since starting accupuncture treatments. Conventional physicians and physical therapists said the only option left for me was drug therapy. With Jack's treatments, I do not require pain medication, not even an occasional Advil. Acupuncture has dramactically helped me. I highly recommend Jack. He is a gifted and kind healer. Thank you!" - PV, Boulder
I found Jack and MWW a few years ago and am so grateful. Jack has "fixed" pretty much every ailment with which I have sought his help: anxiety, digestive issues, fatigue & low energy, colds and flu symptoms, allergies, and musculoskeletal issues resulting from a car accident and other injuries--mostly relating to my back, neck, and hamstrings. He is incredibly skilled, knowledgeable, intuitive, and compassionate. I have referred many friends and colleagues to Jack. He is truly a gifted healer. -BD, Louisville
My first treatment went very well. I have a fear of needles so I've been a bit unsure about acupuncture but Jack has a calming presence and is very encouraging. I ended up so relaxed I almost fell asleep during the treatment! - Beth E.
Jack and I are working on a somewhat unique potential disability, (rare with not many other examples to refer to). Jack has been continually thinking of how best to treat my problem, utilizing a variety of techniques to provide the most effective treatment. He has also been very flexible with times and has converted a large set of Japanese herbs into the Chinese equivalent. I most wholeheartedly endorse Jack, his approach to work and the clinic. - BW, Broomfield
To walk into a physician/healers office and feel calm, relaxation, and positive towards what will be discoved about my health is what happened when visiting this office for the first time. No matter what was to be said, I knew that Jack would understand and do his best to attend to my needs, though this was my first time being in the office. Much credit must be given to Kim as well as she sets the tone for valuing a person when you walk into this space... - Terri N
I have worked with Jack for something like 10 years. I am generally fit and healthy but when I have an injury (from sports or life) I no longer waste any time suffering in pain. I just pick up the phone and Jack has me back in action in no time. - T.W.
I have gone to MWW for just about every ailment (sports injuries, migraines, hypothyroidism, allergies) and am continuously amazed at how effective my sessions are and acupuncture's expansive repertoire. Other acupuncturists have treated me, but none were remotely as knowledgeable or effective as Jack, whose understanding of this technique is apparent in his skillful practice and second only to his wonderful and compassionate personality. Acupuncture treatments from Jack are my magic pill! - K.W.
I have been seeing Jack Schafer for several years now and cannot imagine handling the typical and atypical stresses of life without the intervention of Chinese Medicine. I notice a tremendous improvement in my mental and physical approach to life. Jack's knowledge and ability to teach are an additional bonus. I cannot imagine not continuing the acupucture as part of my preventive medicine/healthy living program. - PM
On entering the office one is reassured and comforted by the ambience. Upon meeting Dr. Jack there is an immediate feeling of Professionalism and competence coupled with a relaxed, accessible openess and warmth. He is terrifically knowledgeable and enthusiastic about his field and approaches problems with a holistic outlook and tremendous patience. He has helped me resolve my muscular/skeletal issues without having to use invasive measures. Thank you kind sir. - C.C. Broomfield
When Riley had the worst June of his life due to allergies, I knew that it was time to try something different. I remembered Jack from a few years ago when he helped me heal from severe tendonicitis after only a few treatments. Riley was nervous about the needles but jack convinced him to try. His symptoms lessened by around 50% in one treatment. I am completely convinced that Jack will guide Riley on a path of full recovery! -KR Superior
Jack Schaefer of Mountain West Wellness has been my acupuncturist and mentor (I am an acupuncturist myself) for many years, and his acupuncture treatments and herbal prescriptions are consistently effective and healing. Jack is a master and I recommend him highly! - EG, Boulder
Jack Schaefer of Mountain West Wellness is the acupuncturist for my family including my 15 year old grandson. He is caring and concerned with the entire person and all phases of your health. My health is improving some issues I had lived with for years are completely gone. I feel heard and treated with respect and compassion. He has helped my grandson sleep better and live with the stresses of life. I recommend him to all my friends. - G.M.
There should be a "love" button for Mountain West Wellness ... Acupuncture has truly helped me. Thank you Jack!
Jack is very knowledgeable and experienced. He understood all going on with my symptoms and helped me work
I have seen Jack at Mountain West on and off for over 7 years. My husband sees him and my kids have seen him. I have referred him to countless friends and neighbors who have all had only positive things to say about him. In fact, I have friends who swear they have the best acupuncturist or herbalist and then eventually, for one reason or another, try Jack and stay with him. He is a soothing/calming person, just lovely. He is a great listener and totally non judgmental. He mixes custom herbal formulas and also carries patent formulas. His acupuncture treatments are always spot on and very relaxing. I could not recommend him more highly for just about any ailment and even just over all wellness. - Scarlett K, Boulder
Jack is the most professional, efficient, knowledgeable, acupuncturist in town! My husband sees him too and loves him. Even when my family visits from out of town they all go see him. Best of the best. - CF, Louisville
I've been treated by Jack Schaefer and I will never go anywhere else. These two practitioners are at the top of their profession!! - K. Denver
Wonderfully talented medical professionals, knowledgeable, accepting and caring. - SD, Boulder
We have greatly appreciated your courtesy and dedication. It has benefited my upcoming career and overall health immensely. - Danny & Nicole
My experience of receiving acupuncture throughout my pregnancy, it was supportive, nourishing and profoundly beneficial. After each appointment, I would feel a noticeable increase of energy and ease in my body. Through the use of gentle acupuncture needling and massage, I was helped to fully relax and allow my growing body to soften and release tensions - both physical and emotional. The attentiveness and compassionate nature put me at ease and supported me in fully opening up and receiving the work. - Wendy
I first came to this office to get off of medications for allergies and congestion. After treatment I am now free of symptoms and not taking medications. Acupuncture has worked great for me and is a great alternative to the medications I took for years. - R.S. Louisville, CO
Jack, I just wanted to thank you so much for all of your help. I am so very pleased to report that I am pregnant (just over 12 weeks)!!!! I cannot thank you enough. So far I really haven't had any unbearable symptoms and the symptoms I have had are getting better. Jack, really, my husband and I thank you immensely. As soon as my next issue arrives you will be the first one I call! - Sincerely, T.R.
"My first experience with acupuncture has set the bar extremely high for future acupuncture specialists. As far as I'm concerned, Jack is the best there is. My own family medical practioner has never been as caring, understanding, personal and thorough as Jack." -Kristin Westminster, CO
"Jack Schaefer has done wonders for me. I have a blood disorder called polycythemia vera. basically it is an unusually high platelet count. I have been to several doctors only to be put on chemo drugs that made me feel tired and run down. not to mention what they were doing to me body. By having regular treatments I have reduced the symptoms I have been experiencing and I actually feel better than I ever have. I am very happy to recommend Jack to any who wants to make changes to their health." -Esther Denver, CO
"Jack is amazing. I recommend him to my friends and co-workers. I found Jack by pure chance when I was looking into a new acupuncturist. I am happy that I did. He listens very attentively to my symptoms and works with me for a solution to get me to feel better. And I relax so well when I am in his office, I am always taking a nap within 5 minutes of having acupuncture." - Amy Longmont, CO
"I recommend Jack 100%. He is attentive, helpful, and knowledgeable. Acupuncture can provide relief for a surprising number of ailments, and Jack is clearly one of the best." - Jason Superior, CO


"Mountain West Wellness provides comprehensive care and always places the patient's needs first. They are very thorough in their evaluation process, taking time to really get to know their patients. Their treatments promote wellness and balance and can range from addressing physical ailments, dietary issues, pain, anxiety even quitting smoking. I highly recommend Mountain West Wellness as I have referred to a number of happy patients to them over the years." - PD

To see how we might be able to help you, please contact us .