Our Massage Therapist
As a Certified Acupressure Massage Therapist, Lynn brings Chinese Medical Theory and Five Element Theory to the bodywork modalities she practices. She loves the timelessness of a massage or shiatsu session - everything stops and the only focus is the client. Her interest in healing modalities and meditative practices started 30 years ago, and believes that learning never stops. She is passionate about encouraging people to listen to their bodies, create space for themselves to relax, and to let go of all the 'shoulds'. She wants to help as many people as she can find their own place of safety and healing within their own bodies.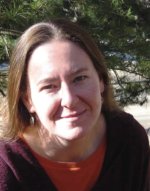 Lynn has 27 years of experience in massage and bodywork. She received her B.A. from San Francisco State University in Holistic Health, which focused on the spiritual and healing practices of world cultures. She started her studies in Chinese Medical Theory and the Five Elements there, and received her Acupressure Massage Certification from the Acupressure Institute of America in Berkeley, CA.She performed her Barefoot Shiatsu (Ashiatsu) Apprenticeship with Edward Spencer in Berkeley.
Lynn has been a volunteer for the Boulder County Aids Project for 17 years, and continues work with people living with HIV/AIDS. She has also worked extensively with the elderly, and assisted with end of life care teams and transition counseling. You can see more about her practice at www.SpiritualEmbodiment.com She is also dedicated to helping people open up to their own creativity and spirit, using fun meditative techniques. Her creative projects include photography, woodworking, sewing, writing, music, baking and cooking, herbology and nutrition. She teaches "active" meditation, creativity and women's classes, and will be offering self-care and self-massage seminars at Mountain West Wellness. .

Barefoot Shiatsu is a combination of Thai and Japanese bodywork, acupressure, Chinese Medical Theory and reflexology. You are fully clothed and the work is done on a futon on the floor. I use my feet on the larger muscles on the back of the body, and I incorporate stretching and compression on the energy meridians and specific acupressure points. The aim of this form of bodywork is to help you release any blocked energy and return you to your natural level of energetic and emotional balance. This work can be easily adjusted for deeper or lighter work depending on your needs. You may be more alert at the end of this session.
Integrated Massage is like a traditional table massage. I use Swedish massage style muscle manipulation and compression, shiatsu style stretching and acupressure, as well as reflexology on the hands and feet. This work helps muscles to relax, soothes the nervous system, and allows for emotional balancing. I use light, non-scented lotion on the skin. You are unclothed to your comfort level, but fully draped on the table. This form is also a great compliment to other treatments you are receiving.
In any of the modalities I use, I am paying special attention to the energy meridians running through your body, and focusing on the five elements in order to bring balance to your body, spirit, and mind.Bodywork can help you recover from injury, and help keep you from injury. Getting a session before you go hiking or skiing can help keep you loose and flexible, and reduce the chance of hurting yourself. The simple stress relief that comes from massage can help with anxiety, sleep disorders, and emotional issues.