Online Resources and Store

We constantly get asked by patients about different resources they can access themselves. What books we recommend, meditation CDs, recipes, tea etc. This page has a good bunch of resources that we think are great places for patients to start in their quest for self education and healing.

Articles
Here are an assortment of articles on various aspects of health, acupuncture, and Chinese Medicine.

Try-Acupuncture Magazine - Free Digital Magazine about acupuncture and its benefits.
---
Newsletter
One of the best places to also start to learn more and get health-related advice is to subscribe to our news letter.  You can do it by filling out the form on the Subscription Page.

---
Video, Audio, DVDs and CDs
Our video page contains videos and audio for our patients to educate themselves.
Interested in Meditation? - Try this product from Centerpointe.  While it isn't ours, many of our patients use it with good results.
---
Free Audio Meditation by Jack: Click on the link below to play on your computer right-click to download. 
"Four Pathway Relaxation Guided Meditation by Jack Schaefer" CD

Also Coming soon:

"Chinese Essence Qigong" DVD 
---
Recipes and Chinese Tea
Recipes and Chinese Tea
Food Properties in Chinese Medicine
---
Patient Self Care Resources
This page has self care downloads and other information that can help you to get heathy faster.
---
Recommended Books
We don't profit from any of these books, but they can be pretty useful if you want to learn more about acupuncture and Chinese medicine.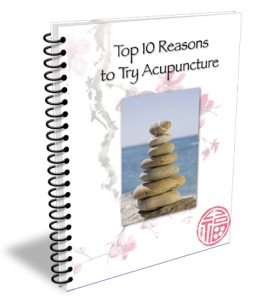 The Web That Has No Weaver
www.amazon.com
The Tao of Healthy Eating
www.amazon.com
The Paleo Diet
www.amazon.com
Healing With Whole Foods
www.amazon.com
Keeping Your Child Healthy With Chinese Medicine
www.amazon.com
---
Other Resources